---
If you're familiar with the Hightower blog, you know we like to provide helpful tips and tricks for recruiting truck drivers. But what about driver recruiters themselves?
If attracting qualified drivers is on your company's to-do list (and it should be in this market), you should first feel confident that you have a diverse, multi-skilled team of recruiters that can reach an audience of all ages and interests, while putting your brand's best foot forward.
---
Much like 2015 and years past, this year is looking like yet another where truck drivers are in a position of strength in the market. With drivers in demand and an aging population of transportation professionals, competition is shaping up to get even more fierce. If you plan to stay on top of recruitment trends, you should ask yourself, "How do my recruiters measure up against the other guys?"
Several factors are important in obtaining the top recruiters – honesty, self-motivation, industry knowledge, and an appetite hard work are all key. But just as essential are new and developing skills for the modern era.
How businesses communicate with potential customers and employees has notably evolved. It's widely acceptable in today's society for companies to begin their communication with prospects over social media, then continue that conversation over phone or email. Proficiency in various social media platforms are increasingly important for driver recruiters.
There is a strong, active audience of truck drivers on social media, including Facebook, Twitter, YouTube, and even LinkedIn. For candidates that aren't ready to apply but have followed your trucking company and want to learn more and ask questions, understanding the world of sales coupled with the basics of social media use is a significant skill. Being able to immediately reach out and provide interested drivers with benefits of joining your company is a highly effective way to nurture leads and source top talent.
To emphasize on that note, a recent report shows that being a connected consumer isn't a trend; it's a way of life. "The relationship between a consumer and a mobile device is often an intimate one, with a lot of the characteristics of a long-term relationship," declares the report. The mobile device provides an endless array of options for companionship.
If recruiters aren't Internet savvy, they are positioned to become less and less effective as experienced drivers age out and the next wave of recruits grow increasingly connected and dependent on finding their next job online. Not to mention this is where Millennials live, a generation that dominates mobile platforms and a handful of social networks.
If driver recruiters begin to understand the lingo of hashtags, how to leverage social activity and locate the best talent, while simultaneously building interest in positions behind the wheel at your company – you'll be golden!
TIP: Offer tutorials to current recruiters that are interested in using social media as a means for connecting with driver candidates.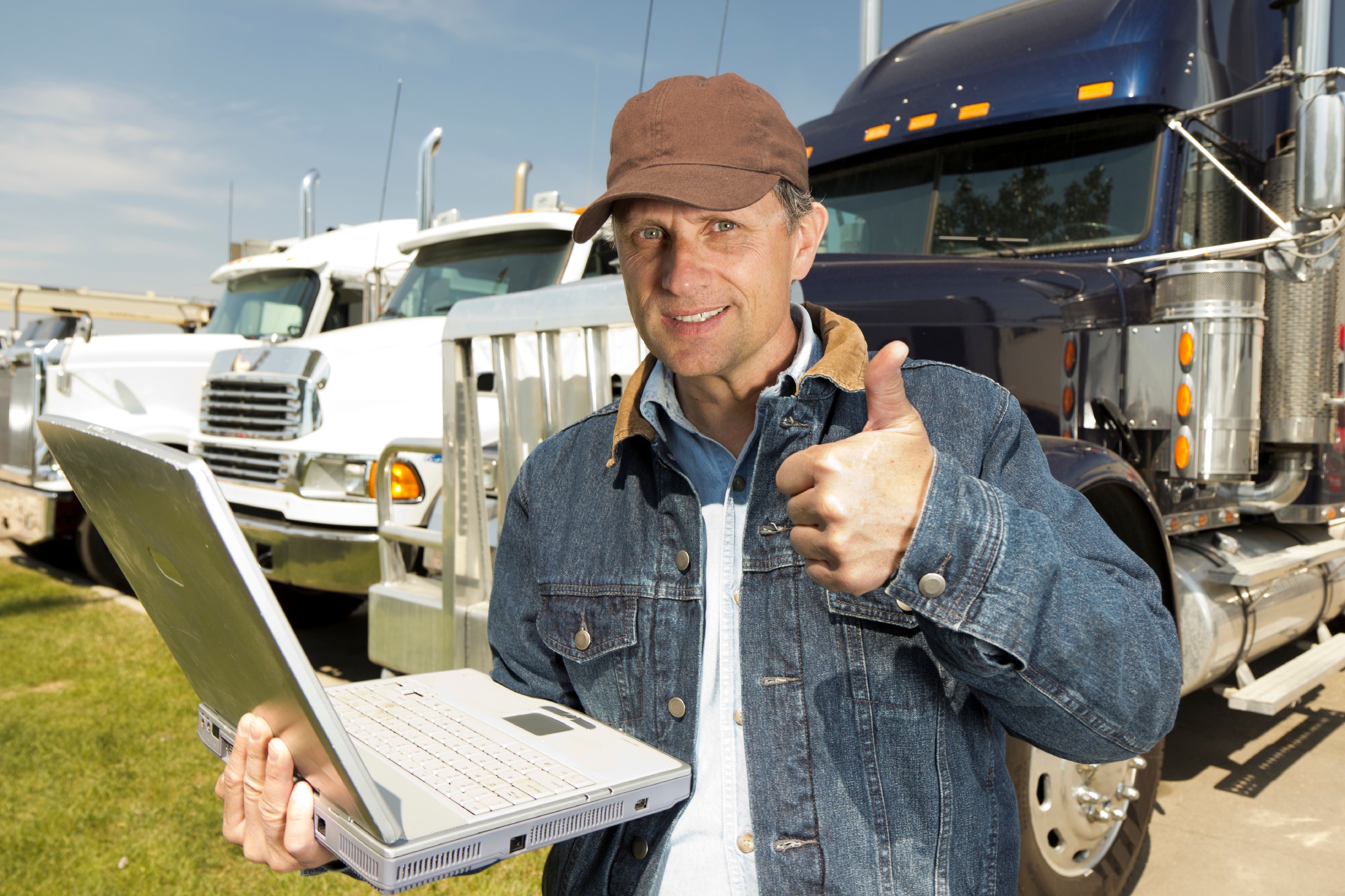 Aside from physical capabilities, a favorable job trait is mindfulness of the larger picture. Particularly online – but certainly in the real world, too – every interaction with your company builds an image associated with your brand. These perceptions of your company can be both blessings and curses.
Like all of us, recruiters have a personal life and that is completely fine. But if they're using their personal social media accounts to connect with candidates, that public content should reflect a positive representation. You don't want a recruiter's poor decision of sharing an inappropriate piece of content turn out as a poor impression of the company. Since social media and employer review websites allow for public comments and it's impossible to stop every negative perception, it's a smart idea to at least ensure recruiters are on the "brandwagon" and understand the big picture of online etiquette. Are they aware of the brand's preferred image? Remind them of company branding guidelines… Are they aware of basic do's and don'ts and privacy settings for social media?
Employees that recognize the importance of online conversation and putting the company's reputation in a good light can go a long way for all!
---
In order to attract the top talent in the years to come, businesses will have to be social, engaged, and knowledgeable of the growing trends in both the industry itself and society at large. It's worth taking a moment to review how current recruiters do business and assess if you're recruiting new applicants who are energized, professional, and open to using modern technologies and platforms to connect with drivers.
---
At The Hightower Agency, we offer keen and cutting-edge insights into the latest recruitment advertising strategies. Beyond just placing the right ads on the right channels that perform, we offer real world know-how to get recruiting efforts up to speed (and we should; we've been doing this for 25 years!) Ready to step up your game? Get in touch see what we can do to put your company in the fast lane to success.
Comment on our blog below with your questions and comments!
---
{{cta('53fc0551-d318-4512-9e73-4235d5174b18′,'justifycenter')}}