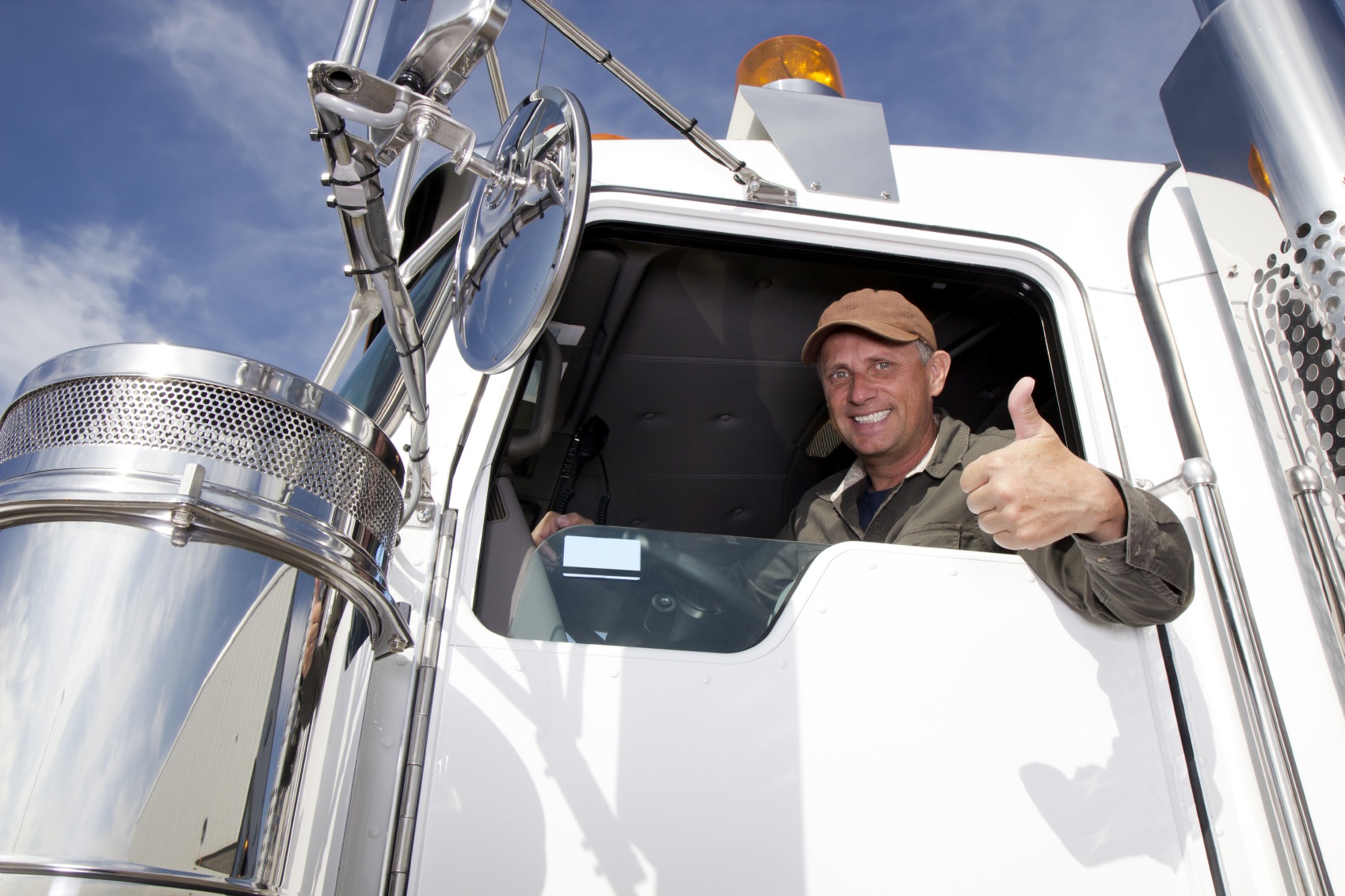 When prospective drivers are on the job hunt, one of the first places they go to look are search engines. Here, they type in keywords that pertain to what they are looking for and the front page of the search engine provides users with the appropriate content. To recruit drivers, it's important for your trucking company to show up high in results. But with SO many sites and companies out there, how do you organically rank on that first page so potential truck drivers see your website? You can do so through content marketing and blogging.
Content marketing and blogging go hand-in-hand. It's a driver recruiting technique of creating and distributing valuable, relevant and consistent content to attract and acquire a clearly defined audience. It's the art of communicating with drivers and prospective drivers without being "salesy" or pushy. Instead of pitching your trucking company services, you are delivering information that informs and engages drivers. Ultimately, these drivers reward you with loyalty and think of YOU when they're considering a new driving career path.

Not only does blogging deliver consisent, ongoing valuable information to truck drivers, it gives you a chance to organically show up higher in search results. Search engines want to deliver results that are helpful to their users–when you write a series of in-depth, valuable articles around a topic, search engines take notice. Each high-quality blog post that you publish is another opportunity to improve SEO (Search Engine Optimization.)
Here's why trucking company blogs are great for SEO:
Blogging Shows Search Engines That Your Website is Current
Search engines want to display the most relevant and up-to-date information that's available in their search results. When users interested in the truck driving jobs search for "trucking jobs in blank location", those users want to see websites that are relevant. When you consistently publish new blog posts, your site is active – search engines recognize this and push your content higher in search results.
If your website is stagnant and your competitor's is active, you're likely to show up beneath them in search results, giving your competitor a better chance of catching the attention of prospective drivers. Blogging shows search engines that your website is current.
Blogs Contain Keyword Rich Content
Blogs are content rich and are able to deliver all of your keywords to search engines. Steadily publishing well-written blogs that include your target keywords in the blog title, body of the post, and internal links tell search engines that your blog posts contain information a user is searching for. The outcome: higher search engine results and improved SEO performance for your company.
What's more, you're delivering current and informative content. Blogging offers an excellent source of up-to-date information to your readers. This proves you're knowledgeable in the trucking industry and that you're willing to share your expertise with others. It's a win-win situation for you, search engines, and your audience.
Blogs are Shareable and Drive Traffic to Your Website
After publishing your blog posts, you now have a customized URL that you can share on other channels. For example, post your blog to social media networks such as Facebook and Twitter. Those who follow you on social media are also those within your target audience and wanting to hear from you. If they view your blog and share it with their friends, that's a whole new pool of visitors. Sharing also helps build authority and trust; when readers share your content, it shows search engines that you're a trusted authority.
If you incorporate email marketing in your driver recruiting advertising, create email blasts and link to your blog posts. Again, this is a great opportunity to send traffic to your website and improve SEO.
____________________________
The big goal in driver recruiting is to recruit and retain qualified truck drivers. Through content marketing and consistent blogging, your trucking company will show up higher in search engine results, resulting in more driver hires. Blogs allows search engines to recognize your website is current, contain keyword rich content, and can easily be shared over the Internet. These are three solid reasons why trucking company blogs are great for SEO! Try this powerful marketing tool and monitor your site analytics to see how it improves your SEO performance.
Interested in content marketing and blogging? Contact the Hightower Agency here for more information about our driver recruiting services. Some of our truck driver recruitment services include: blogging, creating call-to-actions, retargeting on Facebook, data mining, search engine marketing, creation of landing pages, developing responsive websites, public relations for the trucking industry, radio advertising, remarketing, social media, managing Facebook ads to recruit drivers, email marketing, Google AdWords, creation of mobile sites, ad campaigns, publication ads, brochures, Internet placement, newspaper placement, ad copy, website redesign and more.
Click below to see how blogs generate more truck driver leads:
{{cta('d5717a0c-7bb9-45f9-b183-6aed9a8cca42')}}