---
Recruiting truck drivers?
A recent news article from Fortune starts off like this: "High turnover rates, increased operating costs, and recruitment obstacles have all contributed to the current shortage of between 35,000 and 40,000 truck drivers nationwide." Yep, that pretty much sums up the recruiting struggle, but that doesn't help your company actually meet the demands of the truck driver shortage. You need solutions.
---
Now, while one channel for finding and hiring drivers may work for one fleet but not another, various trends are dominating more than others. Digital advertising, generally speaking, continues to soar. Today we're going to cover a few driver recruitment advertising methods to help you find your audience, grow driver leads, and hire qualified applicants!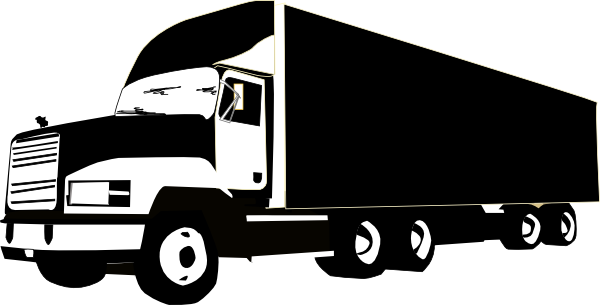 3 Online Recruiting Strategies:
1. Search Engine Marketing
Search Engine Marketing, or SEM, is one of the most powerful tools in truck driver recruitment. Basically, the goal of SEM is to increase visibility in search engine results pages through optimization and advertising. For example, if a user searches for "truck driving jobs no experience," your website shows up higher in results as a direct result from SEM. Bingo.
There are two main types:
Paid – This is where you pay the search engine to put your website or landing page at the top of search results. These are typically pay-per-click advertisements.

Unpaid – A more frugal option of SEM is Search Engine Optimization (SEO). The main goal behind this unpaid method is to create content that allows search engines to crawl your web pages and push that content up in search results.
SEE ALSO: Why Trucking Company Blogs are Great for SEO
2. Social Media
All of us in the transportation industry know just how much things have changed over the last several years. Not only has advertising increasingly migrated to the Internet, but social media to recruit drivers continues to grow as a source for jobs and employment advertising.
Keep in mind there's a lot more to recruiting drivers on social media than making repeated sales pitches. If you really want to generate driver leads, you must create content that is valuable to qualified prospects. We also strongly recommend looking into paid campaigns, such as Facebook advertising.
SEE ALSO: How to Target Truck Drivers on Facebook
3. Display Networks
Surfing the web: we all do it… including truck drivers. And these drivers aren't always actively searching for a job. If you want them to find you online, then you have to be on the sites they visit.
Take for instance- the Google Display Network. Here you can create ads to show up alongside engaging content across the web, and choose targeting parameters so you know you're reaching the right audience. Google distributes your ads across an enormous number of sites as users surf the web (a great reminder to choose your company when they're ready to drive!)
SEE ALSO: Remarketing Within Google's Display Network
---
We hope you've found these tips valuable!
Interested in learning more about how to stay in the fast lane when recruiting truck drivers? The Hightower Agency, the Leader in Recruitment Advertising, can help you meet your driver recruitment goals! We're happy to schedule a free consultation. As one of the best driver recruitment agencies, we offer it all!
Be social with us and follow The Hightower Agency on Facebook, Twitter, Google+ and LinkedIn.
---
{{cta('9b5a8cf6-76bd-486f-b425-9ac150542189')}}