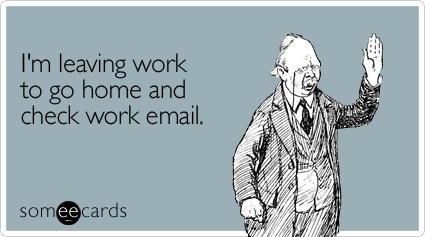 So you open your email to see what's new in your world. You have at least a dozen emails. Well, it's time to separate the wheat from the chaff. You scroll through the email subject lines to determine if they are worth a read or not. The undesirable ones that aren't go straight to the trash. And it happens in a matter of seconds!
Unfortunately for trucking companies recruiting drivers all over, it can be difficult to get leads to open your emails. If you're using email to recruit drivers, how do you make sure that your email contacts will actually read your message? Take a look at these four tips:
1. Mind the Subject Line
How excited would you be to read this subject: "Trucking Weekly Newsletter"
Probably not very excited. Sure, there may be some interesting content there, but no one will know that with a unimaginative subject line. Add active words to your subject line in order to recruit truck drivers more effectively. "Reasons why, benefits of, and "how to" are great ways to draw in the reader.
Meanwhile avoid the temptation to use exclamation marks or splashy promotional phrases like "FREE!!" These are classic sales words that turn off readers quickly. We've been conditioned to ignore these offers, and this means deleted emails or worse- unsubscribes.
2. Don't Send Too Many
It doesn't hurt to stay in touch with your truck driver leads, but too much attention will scare away your readers. Just think about that annoying commercial that always comes on TV. You can't wait to change it! The world of email is pretty similar. Most marketers agree that the optimum number of emails is about 2-3 per month. Except for holidays or special occasions, try to send emails every other week to stay on target.
While you're at it, aim to send your emails during the middle of the week. Nobody likes checking email on the weekend, and they'll be likely to delete yours when wading through messages on a busy Monday morning. Don't let that happen if you want to improve those open rates!
3. Make Sure You're Mobile Friendly
A recent Litmus survey showed that 45% of all emails are opened on mobile devices. So what if half of your emails are being opened in a format where they are not easily legible? Delete! Nobody likes to stare at a small phone screen or do the classic "pinch and zoom" with their fingertips. Don't hinder your truck driver recruiting by making them squint.
And hey, we're talking about 2015–the majority of the country could be classified as "mobile-enthusiasts" at this point. Not to mention truck drivers are more mobile than most. Test your emails for mobile-friendliness and be on your way to making better connections with your leads with email ease!
4. Make It Interesting
This may be the hardest part. People don't want to be bombarded with stats and figures on why your trucking company is the best place to drive. Sure, you need to include this, but do so in a clever way. Instead of sending an email with lengthy paragraphs about sign-on bonuses, include a gallery of photos of new drivers that just signed on. You're making your point without putting readers to sleep.
Or, maybe you want potential drivers to know that you have quality equipment. Send, "check out our new fleet," with photos of trucks new recruits can look forward to. Lose the long text and turn up the creativity!
So there you have it — four helpful tips to ensure your emails are worth opening! Want to hear more? The Hightower Agency specializes in driver recruitment advertising (and we have for over 25 years.) Let's chat about ways to strengthen your driver recruiting.