---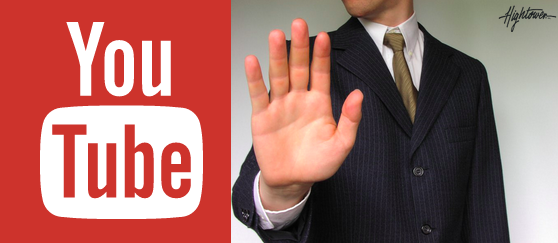 Remember many moons ago when people would use a real encyclopedia to find information? As the Internet became more popular, we would "Google" it to find the answer. Today, people are continuing to take it to the next level by using YouTube as a source for information. Why? Because video is awesome. We're able to actually visualize what we're looking at — and this type of interactive content isn't going away.
In fact, did you know YouTube has more than 1 billion users and more than half of video views are on mobile devices? A) That's a large audience you could be reaching. B) If anyone is mobile, it's truck drivers.
---
To successfully recruit truck drivers, you should live where your audience lives–but do so properly. Here are 7 mistakes you may be making in your video recruitment advertising plan:
1. Not Having Videos
People enjoy watching videos online. From a funny clip of a laughing baby, to how to make a recipe, video is where it's at! We're not saying go out and record your dog chasing a cat — we're saying create interesting videos that are relevant to your target audience, brand message, and industry. Using YouTube to recruit drivers is a great opportunity to increase online exposure.
2. Thinking You Need Fancy Resources
You don't need a studio or expensive cameras to have a YouTube presence. Whip out your iPhone or other mobile device and take advantage of video opportunities. At a truck show? Get your recruiters in front of the camera to encourage attendees to visit your booth. Publish it to social media to raise even more awareness.
3. Uploading Only One Video
If you decide to jump on the video train (which hopefully you have by now), don't simply upload one video. YouTube showcases other videos from your channel, so take advantage of this free feature. Consistently create video content, as you would blog, email, and social media content.
4. Making Videos Too Long
Sadly, the adult society has a low attention span. The likelihood of someone watching a video that is longer than 5 minutes is rare-to-never. If, however, you're providing a how-to tutorial, people will likely be willing to watch close to 10 minutes worth for the sake of learning. But other than that, keep it short — a minute maybe two at the most.
5. Forgetting Your Target Audience
When thinking about video in your driver recruitment strategy, really think about who your target audience is and what they would enjoy. Beyond age and location, do your research to understand more of your audience's interests and what's trending. For higher views and activity, produce relevant content your prospects are interested in.
6. Obsessing Over Results
Everyone wants to see how well their newly posted video is doing five seconds after it's posted. You want to see the views skyrocket and comments appear before your eyes! But views build over time, and sitting there refreshing the page constantly is not an adequate use of your time. Track how your video is doing, but don't let it take over your life.
7. Not Including a Call-to-Action
Every video you upload should include a call-to-action (CTA) in order to generate driver leads. For the end of your video, YouTube offers a CTA feature that allows you to include a URL to pop up once your video is done playing. This provides a clear option for users to navigate on over to your landing page.
Don't forget about your YouTube video descriptions! This is another chance to include a link to your landing page. Be sure the offer benefits the viewer so driver leads are intrigued to click it.
---
Interested in truck driver recruitment advertising? The Hightower Agency, the Leader in Recruitment Advertising, can help you meet your hiring goals. As one of the best driver recruitment agencies, we offer it all!
Get in touch with The Hightower Agency today.