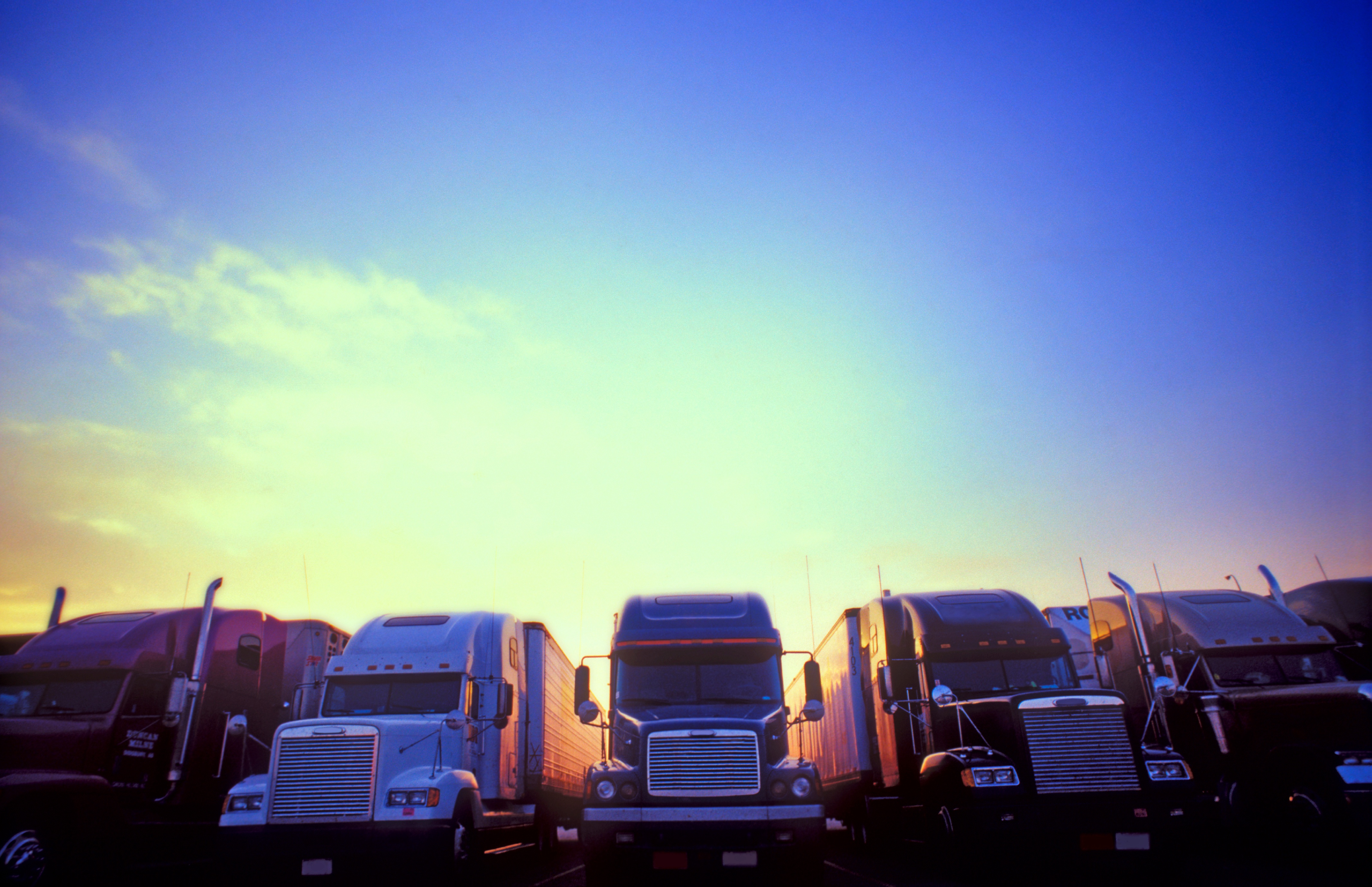 The truck driver shortage in itself is a challenge. Add the apprehension of competing with trucking companies to be #1 in search engine results — that's a whole nother difficulty that requires a solid recruitment advertising strategy.
Search engines are really important to focus on if you're trying to hire truck drivers. This is one of the top places people go when they're in job-seeking mode and ready to apply. If you haven't already, consider pay-per-click to recruit drivers, an effective paid advertising tool to prominently feature your company and bring prospects to your site.
Let's talk about a few elements you should know when launching your PPC campaigns to recruit drivers.
---
To create pay-per-click ads that will make an impact and generate results, take a look at these five core aspects to focus on.
1. Define Specific Goals
Thinking about the end before you begin might seem like an odd place to start, but it's actually the most logical. After all, you need to figure out what you hope to accomplish with your PPC efforts and how they align with your overall driver recruiting goals.
When creating your advertising plan, ask yourself questions…
About Your Company: What do we offer drivers? What makes us special? Why would someone want to join our fleet?
About Your Prospects: Who is our target audience? Where are potential truck drivers? What do we want our prospects to do (such as fill out an app)?
About Your Spending: What is our budget? How much do we want to spend monthly on PPC? How much do we want to pay for one new driver, application, etc.?
The more specifically you can answer these questions, the more effective your PPC advertising will be. Invest some time defining specific goals before going live with a campaign.
2. Develop a Keyword List
Keyword selection is "key" when setting up your pay-per-click ads. Determining the right keywords is a big factor in the performance and success of your campaigns. Long-tail terms are great keywords to include. Let's talk about it real quickly…
Off the top of your head, you can probably list out some broad search terms related to the industry such as "truck driver jobs." But when answering the above questions about your company and audience, note more specific terms where you'd want to show up in results. Do a little research to figure out popular long-tail searches related to those terms. For example, a long-tail term your audience might be searching could be "top paying flatbed trucking jobs." Developing comprehensive keyword list is necessary to meeting your PPC objectives.
3. Know Your Competitors
After identifying your goals and a solid keyword list, do a competitive analysis — not so you can obsess over what another company is doing, but so you can identify opportunities and enhance your driver recruitment efforts.
Research and ask yourself things like: do similar companies offer better benefits and sign-on bonuses? What type of messages are they using to attract truck drivers? How are their landing pages and online platforms different from mine? Asking yourself these questions can provide clarity about your competitors' activity and ideas to improve your recruitment strategy.
4. Focus On Conversions and Track Them
The whole idea behind driver recruiting is to generate qualified leads to turn into hires. So it's vital in your PPC campaign to focus on sending traffic to a landing page where you've implemented conversion tracking.
Conversion tracking helps you see how effectively your ad clicks led to valuable activity. It can tell you what actually led to driver conversions — and what didn't. If you can't attribute actual leads and hires to your PPC activities, you can't make smart decisions about where to cut spend (or increase it). Knowing what led to clicks, leads, and ultimately hires allows you optimize your overall PPC efforts and measure its success.
Check around for conversion tracking tools like Google AdWords.
5. Continue to Fine-Tune Your PPC Campaigns
Regarding your driver recruitment pay-per-click ads, don't start off on the wrong foot with a "set-it-and-forget-it" approach. To ensure your advertising dollars are being used effectively, your campaign measurements require some close attention.
Analyze results to see what's working and what's not. Run A/B tests. Change areas that aren't performing well. Maybe you need to edit the ad verbiage, appearance of your landing page, or the keyword list. Your budget and results will benefit from close attention!
---
That's all we have for today. It's been real, guys.
If you're thinking about using PPC to recruit drivers, contact the Hightower Agency, The Leader in Recruitment Advertising. This is what we do, and we're here to help!
{{cta('e3a343bb-be5f-4289-a75e-de4686561a79′,'justifycenter')}}
---