Who else is counting down the days to the annual Mid-America Trucking Show in Louisville, Kentucky? We know we are! The Mid-America Trucking Show (MATS) takes place every March, and is the largest heavy-duty trucking event in the world.
If you're planning to attend and looking for the best ways to promote your company presence at MATS, check out these tips.

If you're not familiar with MATS, here's a quick rundown.
It's more than a trade show; it's the annual forum for trucking, providing face-to-face interaction between industry representatives and trucking professionals. The show attracts 70,000+ attendees and 1,000+ exhibitors from all over. MATS offers top opportunities to research the latest products and services, gain insight into current industry topics, and network with other attendees. Basically, it's where trucking business gets done.
Speaking of the latest products and insights into the trucking industry, we have a few tips on ways to promote your company in the lead-up and during the Mid-America Trucking Show.
Show Up!
With tens of thousands of attendees, the first thing you can do to attract new drivers and customers is to, obviously, be present. This show really gives you the opportunity to show who you are as a brand face-to-face. Last year, folks came to MATS from all 50 states and nearly 80 countries around the world. Truck drivers, recruiters, and companies know about this show… By attending MATS, your prospects get to know you.
Use Social Media
It's time to get your social media campaigns into high gear! Drivers are active on Facebook, Twitter and Instagram. If you can provide valuable content on your social channels, they're likely to see it if done right.
Announce your plans to attend and start spreading the word to ensure you're on attendees' and drivers' radars.
The Basics:
Tweet about it – tag the official Twitter handle @truckingshow
Post about it Facebook – tag the official Facebook Page
Include hashtag #MATS to be part of truck show trending
Include your Booth # in posts
Content ideas: Create posts with text as you normally would, but include a branded graphic with your logo and Booth #. Visuals are always better than plain ole text.

Not a graphic designer? No problem. Try a free and easy design program like

Canva
Take a simple, upbeat, 30-45 second video on your phone that can be use for social media posts. Capture video clips of an employee or company leader who is energized and can be heard loud n' clear!
Take your audience to the next level and consider how you're delivering your messages and what you're asking of your followers. Instead of just making an announcement, incorporate a call-to-action (CTA). CTAs require driver and customers prospects to well, take action. For example, instead of saying "We'll be at the Mid-America Trucking Show," a CTA may read, "See what you can expect!" and link to your video or website.
Tip: While you're at the show, take pictures and short videos to post to social media. Tag MATS and even the people you're with. People LOVE real-time content!
Send Email
Unlike social media feeds, the good thing about email is that it will land in your contacts' inbox. Getting subscribers to open and click through is another strategy (check out 5 ways to improve open rates). As a quick tip, be sure your template design and email content focuses on the truck show so it doesn't get lose. Include eye-popping graphics and media. Example: images, embedded video, CTA, and social media URLs.
For The Traditional Types
If you're a traditional kind of guy or gal, consider writing a press release announcing your company's attendance at the Mid-America Trucking Show. Are you offering new benefits, products, or services? Include a teaser on what people can expect and why they should stop by your booth. Distribute your release to industry outlets such as trucking publications, magazines, newspaper, radio, and other forms of traditional PR.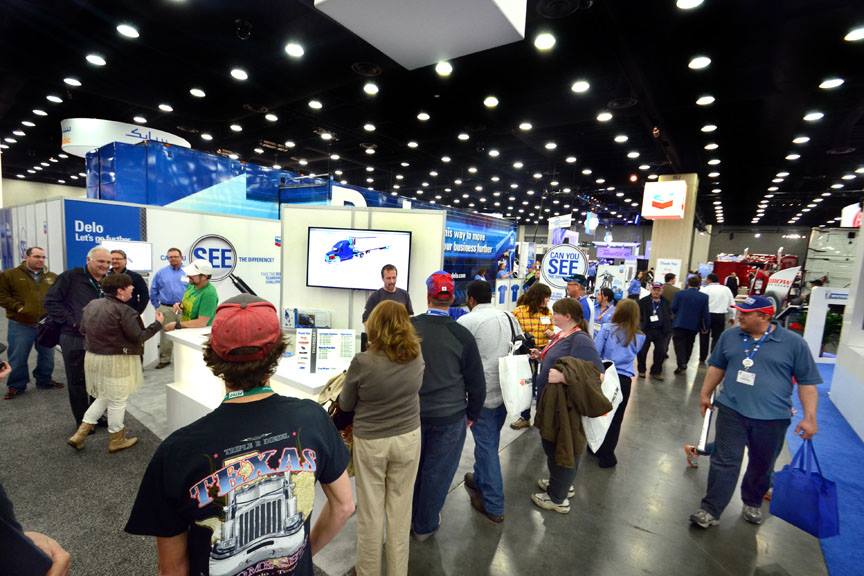 ---
There you have it! Your friends here at Hightower wish everyone safe travels and we hope to see you at the Mid-America Trucking Show this March.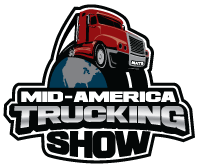 ---
If you're looking for more of the best ways to recruit truck drivers, get in touch with The Hightower Agency, the Leader in Recruitment Advertising. To explore our driver recruitment advertising services, check out our work and capabilities.