Yes, you still have time!
If you're stressing out that it's December and you haven't hit your recruiting goals for the year, there's still time to give your advertising efforts a push and hire your top driver candidates. Take a look at these helpful tips to accomplish your objectives before the new year is here.
5 Quick Tips to Reach Your Recruiting Goals Before 2015:
1. Repurpose Your Most Interesting, Relevant Content
Did you publish an awesome YouTube video this year? What about a widely-downloaded eBook? If you can't remember your best pieces of content from the year, take a look back at your projects and performance analytics.
Once you have determined which content was most compelling, repackage it into different kinds of content to further engage your audience. There are a number of ways to recycle your content. For instance, an eBook could be turned into:
Blog posts
Social media content
E-mail blasts
The heavy lifting is already done, so it's a quick and effective way to showcase the best of the best content from 2014.
2. Use Your Best Channels to Generate Leads
As you've tracked analytics across all channels this year, you know what channels generate quality leads and what type of leads convert best. Reviewing this data that can help you accomplish your end of the year recruiting goals. Here's why…
To meet your objectives, you need to generate smaller numbers of highly qualified leads for your trucking company. If your Google AdWords PPC campaigns generated more leads than job boards, focus your shift to PPC. By using channels you know will attract and convert driver candidates, you're more likely to accomplish your yearly goals.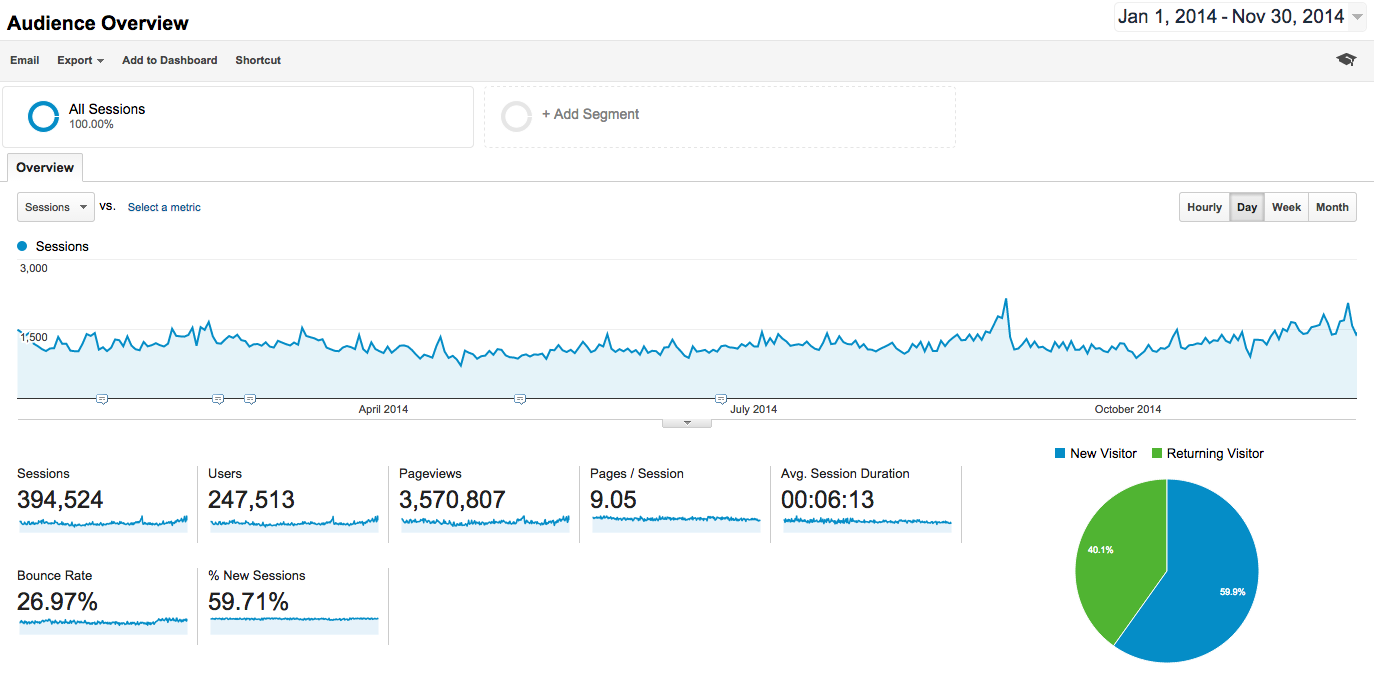 3. Focus on Digital Advertising
This late in the game, it's important that you're targeting very specific audience segments. Digital advertising can quickly and efficiently improve your recruiting campaigns by reaching targeted audiences.
Since you're crunched for time, you wouldn't begin creating a new billboard design. You need to focus on digital advertising in your final recruiting efforts in order to put your brand in front of a specific audience.
Here are a few examples:
4. Run Social Campaigns
During the holidays, more people are active Facebook, Twitter, and other social media sites for a number of reasons: to purchase gifts, keep in touch with family and friends, check out holiday events, or to kill time in their days off. No matter what the reason, it's a great opportunity to increase brand exposure.
To grow your social presence, try launching a Facebook ad campaign. You can target your audience around specific criteria to reach your prospects. You can target by age, gender, location, interests, and other advanced parameters. Running social campaigns can help you achieve your driver recruiting goals for this year AND next.
5. Re-Engage Contacts that Haven't Converted
With the truck driver leads you've generated over the past 11 months, you need to continue to engage them through the end of the year and beyond. Not every lead is fully prepared to drive yet, but continuing to engage them with your company can significantly help you hire truck drivers before the end of the year.
Because your leads have converted, you already have some important information such as name, email, phone number, experience, and other data that you can put to good use.
Call your top prospects to discuss driving opportunities. Let them in on any new offerings.
Send targeted email blasts

to your lead database

with relevant, interesting content inside.
Send personalized direct mail to prospective drivers for a powerful, tangible reengagement.
These are perfect opportunities to focus your recruiting efforts around unclosed qualified leads.
___________________________________________
Comment on our blog with your thoughts or questions. Need help on the best ways to recruit truck drivers? Contact the Hightower Agency, one of the top driver recruitment advertising agencies in the industry.
Follow the Hightower Agency on Facebook, Twitter, Google+ and LinkedIn. We wish everyone a Merry Christmas and a Happy New Year!
{{cta('e9a8fd0f-0ed2-432a-8f37-e06a954a0e6c')}}