---

It's no secret there's a wide truck driver shortage across the country. Trucking companies are recruiting candidates left and right, and because candidates have the ability to be choosier, attracting top driver talent is a challenge. With fierce competition to reach experienced drivers and the growth of digital channels and technology, companies need to step up their recruitment game.
So with all of these challenges, the big question is: How do you get the right candidates to apply? Let's explore a couple of best practices and tips to attract top truck driver talent.
---
The goal is to get the right message in front of the right audience, and inspire them to apply. However, the days of listing an available job position and waiting for the applications to come rolling in have passed. With the present driver shortage conditions, 2016 is becoming more of a candidate's marketplace. It's crucial trucking companies appeal to their audience on higher, more engaging level. Today's strategy involves a multi-faceted approach of marketing and recruiting techniques to ensure top applicants and hires.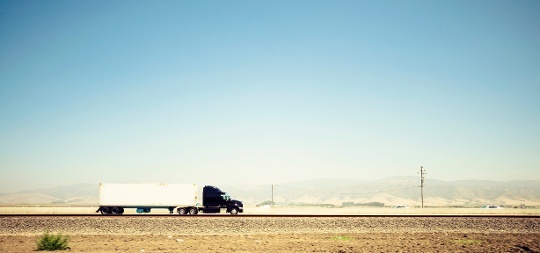 Who's Your Audience? What Do You Want Them To Know?
First, you need to understand who your target audience is. Details like age, geography, interests, and experience will affect your message and how you advertise to them.
Once you've determined your audience, decide what you want them to know. Your company recruiting message to prospective drivers should cover these questions:
What differentiates you from competitors? W

hat are your unique selling points?

Which key benefits of driving for your company should you highlight?
Where do they go to learn more about jobs and apply?
What Is Recruitment Marketing?
Using the above questions as your guide, you can create a consistent brand for your message to use across channels to attract potential drivers. This is where recruitment marketing comes in.
Recruitment marketing encompasses all the channels, strategies, and campaigns that a company uses to engage talent before and once jobs are available. The idea is to build brand awareness by targeting your audience, conveying your message about driver benefits and available jobs, and influencing candidates to apply. Let's talk about ways to do just that.
How Do You Deliver Your Message?
Okay – so you know your audience and understand you should be conveying a solid recruiting message to attract the right truck driver candidates. But how do you get this message in front of them? What are some ways to build relationships with qualified leads?
To keep an open dialog between your company and potential drivers during the recruiting process, you should continuously deliver your message and nurture your leads. Take a look at these ideas:
1. Create quality content
Content marketing can help you attract and retain job seekers while converting applications into driver hires. Blogs, social media, and video that are of interest to your audience will position you as a thought leader. It also provides a way to engage and communicate with your audience. Say a potential driver is interested in your company and is following you on social media, but isn't quite ready to fill out an app. By publishing quality, relevant content, you can keep them engaged, eventually leading to a qualified app from social media.
2. Use email automation
Automated email is a reliable tool that nurtures the relationship you have with driver prospects. Email helps keep them interested in your company by staying in touch. Incorporate this form of communication to remind job seekers who you are and what you have to offer. Remember: they may not always be ready to fill out a full app. So in addition to providing a place to apply, you should include other call-to-actions like following your YouTube Channel or subscribing to your blog–ultimately pushing an email lead to an application.
3. Retarget to your audience
Retargeting within your recruitment advertising efforts is important to continuing communication with potential drivers. It puts your company top of mind to those who have already shown interest. How? It allows you to serve display ads to people who have previously visited your website but didn't complete an application. This helps keep your brand in front of leads that didn't convert, but still may be looking for a trucking job. Retargeting is an effective way to continue delivering your message to driver candidates.
---
By continuously disseminating your recruiting message and building a relationship between your company and truck driver applicants, 2016 can be a great year to see top talent join your fleet!
Looking for more of the best ways to recruit truck drivers? Contact The Hightower Agency, the Leader in Recruitment Advertising. We'd love for you to get in touch and learn about our cutting-edge services to help you reach your hiring needs.