---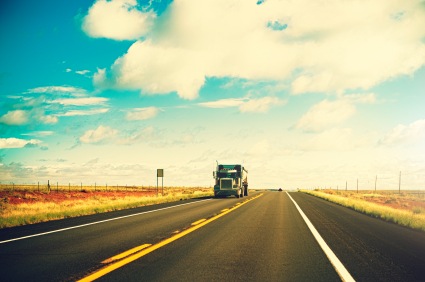 There's no wrong way to go about researching a truck driver prospect in advance of a call. Yes, there are a few efficiencies to be gained, and some places are more important to check than others, but as long as you're doing your research, you're already more than halfway there.
The only way a driver recruiter can truly fail is by going into a call totally cold. Prospects just don't have the time or patience to answer basic questions, so you need to do your research before going in. If you pick up the phone without gathering any background information, you're at risk for coming off completely unaware or bothersome, ultimately turning them away.
You might not have time to check every box on this list before a call, and that's okay — just make sure to check a few. The more you can personalize your conversation with your driver prospect, the greater the chance that you'll capture their interest, successfully moving them through the hiring cycle.
---
1) LinkedIn
LinkedIn is a gold mine for prospect research. Because this professional network is based on jobs and experience, it's the perfect platform to finding this type of information.
Find your potential driver on LinkedIn, and check out each of the following areas of their profile:
Experience at their current job – Most people list where they currently work, job duties, and how long they've been there. This can help you get a sense of where your prospect stands in their career and how much experience they hold, a huge help if you're a recruiter.
Experience at their former jobs – Customize your call based on their career history. Are their former job duties relatable to truck driving or your company?

Have they driven for your competitors?

Knowing this information gives you more insight into their background, and saves time.
Education – Review their attended school(s) and education. It may answer your question of whether they've earned their CDL or not. If you're looking for students to attend your driving school OR for experienced drivers, knowing this info is extremely helpful.
Shared connections – If you have a connection in common with your prospect, bring it up during your conversation and ask how they know this person. This could be a referral opportunity.
Groups – Click through to their groups to see what they're interested in.
Recent activity – Take a look at what updates your driver prospect has recently shared.
2) Prospect's Twitter Account
If your prospect has a Twitter account, you should spend a few minutes on their profile to get a sense of what they're interested in. Read a handful of the articles they've recently retweeted, or look into an issue they posted about. Click back through their feed to spot any major trends in their interests.
3) Prospect's Current Company: Benefits & More
You should absolutely look into your prospect's current place of employment, particularly benefits. Head to the company website and research pay, hometime, miles, equipment, lease programs, driver referral programs, sign-on bonuses, and other offerings you're working up against. Use this knowledge to understand what your prospect is accustomed to, which will color the way they look at your benefits.
Social Media Networks
Also, your prospect's current place of employment most likely has a social media presence. What kind of content and messaging has the company been promoting? Understanding how they present themselves to drivers can help you better understand how to present yourself to your prospect. This is a great place find recent company news, instantly giving you more insight.
While we're on this note… if your prospect's employer has a press release section on their website, skim over it to find out any significant announcements within the past few weeks.
4) Prospect's Facebook Account
Facebook is more of a personal social network, but it's still a helpful tool for researching purposes. If there aren't too many privacy settings in place, check out your prospect's Facebook profile to pick up a few personal tidbits about them. Naturally weave these into the conversation, but don't overdo it or you risk giving off an overly personal vibe. This is also another good place to see if you have any friends in common.
5) Google Your Prospect
In addition to scanning through your driver prospect's social networks, do a simple Google search on them. Search their name in quotes to surface any other information about them that might've fallen through the cracks. You may come across something you can leverage in your conversation.
---
If you're a driver recruiter, we know it can be difficult to recruit qualified truck drivers. Try these research tips before you pick up the phone next time, and see how it personalizes and improves your conversation. It saves a lot of time, too. The more you know about your candidate, the better the outcome!
What techniques do you use with driver prospects? Let us know by commenting on our blog!
---
Interested in recruitment advertising solutions? Contact The Hightower Agency, one of the top driver recruitment ad agencies in the industry. From recruitment to the road, we know trucking.