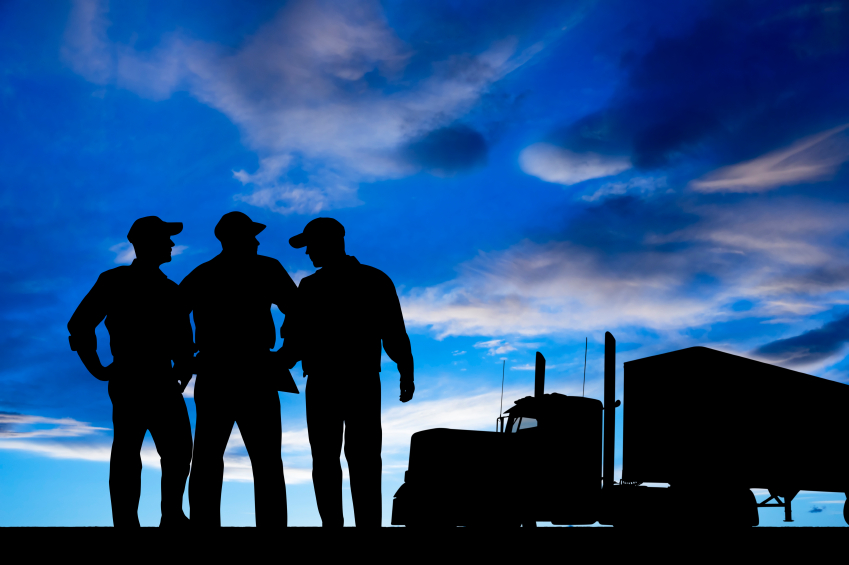 If you're in the driver recruitment world, you understand the need for an effective recruiting approach that will WOW your audience and entice them to drive for your trucking company. To begin the hiring process, the primary goal is to attract potential truck drivers to your website or landing page and get them to convert. But how do you get them to your site in the first place?
Have you asked yourself:  how are job seekers searching for available driver positions? How is my competition using digital platforms to find and engage top talent? These are good questions to think on–whether or not you can answer them right away. We're confident if you incorporate these five tips to recruit truck drivers that you will have a stronger recruitment strategy and certainly grow driver leads:
#1 – Invest in SEM
SEM. SEO. PPC. These acronyms may seem useless to you, but they are vital to driver recruitment advertising. SEM (search engine marketing) focuses on the goal of improving Internet visibility. It's a combination of paid and unpaid efforts. It blends various methods such as PPC (pay-per-click) and SEO (search engine optimization), two common forms of search engine marketing.
Because SEM includes PPC (paid search results), it's important to mention how powerful this tool really is. Typically, PPC advertisements appear at the top or the right hand side of search results. The majority of job seekers click on links that appear on the first page of search results, so potential truck drivers will click your ad before even seeing your competitor's.
SEO (unpaid or "organic" search results) is a key element to SEM. It encompasses targeted keywords in blog posts and other areas on your website to help drivers find you on the web. SEO considers how search engines work, what people search for, and the actual keywords typed into search engines; therefore, this tactic gives you the opportunity to send traffic to your website in an effort to attract and convert drivers.
Click here to learn more about SEM to recruit drivers.
#2 – Blog, blog, blog
Speaking of SEO, blogging falls into this category. Consistent blogging is a form of inbound marketing that can truly help qualified truck drivers find your company. The more often you blog and incorporate specific keywords into your blog posts, the better chance you have of showing up higher in search engine results. But for blogging to be successful, the content of your blog must be high quality, relevant, and engaging. Providing your audience with useful tips and content will keep them coming back for more. Plus, if you have awesome content, it becomes easier to encourage users to subscribe to your blog. Blogging is a low-cost marketing tool and will keep you one step ahead of the competition.
Click here to see why trucking company blogs are great for SEO.
#3 – Use job boards and job aggregators
One of the most important and true ways to reach prospective drivers is through job boards and job aggregator sites. More than any other medium, people seeking truck driving positions look to the Internet and, specifically, to driver job boards to find available positions. These sites are rapidly evolving and growing everyday, and are becoming increasingly popular for users; this is a great reason why your company should have a strong presence job boards and aggregators. You can dramatically increase your number of qualified apps by incorporating this recruitment tool.
There are a wide variety of driver job boards, such as BestDriverJobs.com, JobsInTrucks, HiringTruckDrivers.com, TruckJobSeekers.com and HiringDriversNow.com. Be sure you're on 'em, too! Click here to check out more job boards and job aggregator sites specific to the trucking industry.
#4 – Conduct email campaigns
Whether you've obtained your current email database through driver applications, blog subscriptions, job fairs, or any other call-to-action, take advantage of this information to continue reaching out and marketing to your audience. Through an email marketing provider such as Constant Contact, VerticalResponse, MailChimp, you can easily craft and send targeted email blasts to current truck drivers and prospective drivers. Email marketing is effective because your message can't be missed–it will land in their inbox (which most people check everyday.) Click here to see five ways to improve email open rates.
By distributing compelling, highly targeted emails that provide engaging content, images, and powerful call-to-actions, your email marketing campaigns can send prospects through the driver conversion process, helping you reach your recruitment goals.
#5 – Be social
Everyone has a Facebook, Twitter, and/or Instagram account—we all know that. But what you may not know is how to drive traffic to your social media sites, effectively engage with your followers (AKA potential drivers), improve social activity, and of course, send traffic to your landing page in an effort to increase driver conversions.
Social media marketing is a recruiting tool many companies are beginning to learn about, and there's a reason for the curiosity. Social media is one of the best ways to engage with drivers in real-time. Instead of pushing your prospects to call a recruiter or fill out an app, it allows you to steadily form a relationship with them. It's a place where your current drivers can say positive things about you, and what better way to receive referrals than through positive word-of-mouth? You can even invest in clever and fun promotions, or create targeted ad campaigns to reach your audience.
Click here to see how you can grow driver leads and improve social media engagement.
Put it all together!
As more truck drivers go digital, helping them find your company online is essential. When you maintain an advertising strategy that includes SEM practices, blogging, job boards, email campaigns, and social media on a frequent and creative basis, you will attract more visitors to your recruitment site and landing pages. The result? More conversions, more driver hires, and more referrals!
Want help more tips to recruit drivers or help improving your recruitment strategy? The Hightower Agency is the Leader in Recruitment Advertising. We're happy to schedule a free consultation. As one of the best driver recruitment agencies, we offer it all! Some of our services include: pay-per-click, geotargeting, blogging, creating call-to-actions, data mining, creation of landing pages, developing responsive websites, radio advertising, retargeting on Facebook, social media marketing, email marketing, creation of mobile sites, publication ads, brochures, Internet placement, newspaper placement, ad copy, website redesign and more.